Earth Mama Angel Baby, Morning Wellness Spray (120 ml)
$22.90
Naturally uplifting aromatherapy mist for morning queasiness
Out of stock
Description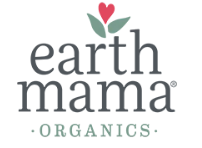 Sprightly ginger citrus Morning Wellness aromatherapy spray has uplifting lime and grapefruit, and a settling blend of organic herbs traditionally used to help prevent occasional morning sickness, pregnancy nausea, nausea and vomiting related to morning sickness. Smells are everywhere, keep a bottle in your purse and welcome the naturally fresh ginger citrus when unexpected scents can make you more nauseous. Spritz this sweet mist when you or your baby is tired, crabby and overwhelmed. No artificial fragrance or chemical fixatives, spray as often as needed into the air, on the wrist or on bed linens, keep in the car for long rides.
Read what the American Botanical Council has to say about the safety and effectiveness of ginger and pregnancy nausea.
Rated ONE on the EWG's Skin Deep Cosmetics Database, the lowest hazard rating a product can achieve.
Want a comforting cup of tea? Try Organic Morning Wellness Tea!
Mamas have told us they use it for:
Travel sickness
Night terrors
Chemo nausea relief
To promote a calm car when taking a driver's test!
INGREDIENTS
Water, Citrus aurantifolia (organic lime) oil, Zingiber officinale (ginger) oil, Citrus reticulata (tangerine) peel oil, Citrus sinensis (organic sweet orange), Olea europa (organic olive) oil, Vanilla planifolia (organic vanilla) fruit extract